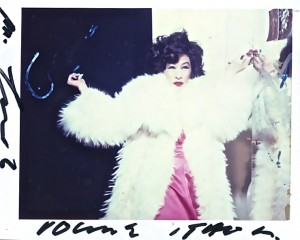 Email MARIA VERONICA lanoveaunee@hotmail.com
Veronica Leon vient et complète la lignée. Elle appartient à la famille des femmes qui apportèrent à l'histoire de l'art la om dont Maria Veronica Leon vient et complète la lignée. Elle appartient à la famille des femmes qui apportèrent à l'histoire de l'art la Veronica Leon vient et complète la lignée. Elle appartient à la famille des femmes qui apportèrent à l'histoire de l'art la om dont Maria Veronica 
Maria Veronica Leon Veintemilla is a multidisciplinary artist born in 1971 in Guayaquil, Ecuador. She represented her original country at the 56th International Art Exhibition - la Biennale di Venezia. It is also thanks to the efforts of this artist that Ecuador introduced for the first time in History its own pavilion at La Biennale di Venezia, a milestone in the history of Ecuador. Maria Veronica Leon, a relevant artist for Ecuadorian Art History and one of today's most dynamic artists from Latin America, developed successfully Ecuador's official contribution to the 56th International Art Exhibition with the exhibition "Gold Water: Apocalyptic Black Mirrors" supported by the Culture and Heritage Ministry of Ecuador, the Embassy of Ecuador in Rome and the Ministry of Foreign Affairs and Human Mobility in Ecuador. In 2016 after the invitation of MACRO, Museum of Contemporary Art in Rome, to exhibit her work, Maria Veronica became the first contemporary woman artist from Ecuador to have a solo show in a museum in Rome; as well in 2017, the first Ecuadorian artist in having a solo show in Doha, Qatar, in Katara. 

She lives and works in Dubai since 2014, where she also became the first Latin American artist to have a solo show in U.A.E. and to be represented by a gallery in Dubai, U.A.E. Cube Arts Gallery (2014).

From 1998 to 2013 she lived and worked in Paris, where she became the first contemporary woman artist from Ecuador to exhibit in a Parisian museum: Petit Palais/Museum of Fine Arts of Paris (2008). She was also invited  for a solo exhibition at the Galliera Museum, Paris (2006) as well she was selected by the Cultural Affairs Department of Paris for "La Nuit Blanche"(2004).  

Maria Veronica has also taken part in a number of other international exhibitions, most importantly: Katara (2017), Doha, Qatar;  MACRO, Museum of Contemporary Art in Rome (2016); Cube Arts Gallery, Dubai DIFC (2014); Metropolitan Museum, Quito (2013); Art Brussels(2012); Chapiteau de Fontvielle, Monte Carlo (2012); Cipriani New York (2011); Espace Beaujon Paris (2011); Plaza Athenee Paris (2011); Spazio Thetis Venice (2010); Guanzhou Art Fair China (2008); the 52nd International Art Exhibition - La Biennale di Venezia, Pavilion of Latin-America-IILA (2007); MAAC: Contemporary Art Museum Guayaquil (2005); Crystal Palace Guayaquil (2004); Theatre de la Ville, Paris (2000), Municipal Museum Guayaquil (2000); Bill Tornade, Paris (2000); Sylvie Rielle Paris (2000); Galerie de Nesle, Paris (1999); La Galeria Quito (1998/1995); Madeleine Hollander Gallery, Guayaquil (1998/1995); La Havana Biennial (1997); Art Forum, Quito (1996); British Council Quito (1995), "Casa de la Cultura" Quito (1995); Quebec International Snow Sculpture Festival (1995); Beijing Latin American Art Festival (1994), between others. 

As a multidisciplinary artist Maria Veronica has been working with a variety of techniques: drawing, painting, printmaking, video art, video installation, video-poetry, digital books, performance and photography. From her early years the artist has shown her extraordinary talent also in portraiture and self-portraiture. She made portraits of prominent figures like Bjork, Isabelle Adjani, Pina Bausch, Dominique Mercy, Julie Stanzak, Helena Pikon, Placido Domingo, Bill Clinton, Sheikha Mozzah from Qatar,and diverse Ecuadorian, Latin American, European and now Middle Eastern personalities. 

In Ecuador Maria Veronica worked with "La Galeria" in Quito (95/98) and Madeleine Hollaender in Guayaquil (95/98). In 1996 Guayasamin invited her to work with him in "La Capilla del Hombre", Quito (murals paintings). She attended the School of Fine Arts, Central University in Quito, Painting and Printing specialization, where she was also Dean Assistant of Printing Department. In 2o16 Maria Veronica was elected in Ecuador "Woman of the Year in Arts and Culture". Her avant-garde life and work make of her a leading figure in the international contemporary art scene.
 MARIA VERONICA

 MARIA VERONICA
 MARIA VERONICA
 MARIA VERONICA
 MARIA VERONICA
No Comments