NGDORNG[ODKFNBO[KXDFNBOKXNFGBOK[NXF[OKBNXFGNBO[KXFGNOK[XNG [OKX GN[OKXCG NOK[FXG NO[FG NO[ [FOXKG N[OKCG N[OKCG NO[KCG [OKC FNOK[C N[OKCF NO[KC NKO[ COK[C NGDORNG[ODKFNBO[KXDFNBOKXNFGBOK[NXF[OKBNXFGNBO[KXFGNOK[XNG [OKX 

N[OKCF NO[KC NKO[ COK[C NGDORNG[ODKFNBO[KXDFNBOKXNFGBOK[NXF[OKBNXFGNBO[KXFGNOK[XNG [OKX
NGDORNG[ODKFNBO[KXDFNBOKXNFGBOK[NXF[OKBNXFGNBO[KXFGNOK[XNG [OKX GN[OKXCG NOK[FXG NO[FG NO[ [FOXKG N[OKCG N[OKCG NO[KCG [OKC FNOK[C

NGDORNG[ODKFNBO[KXDFNBOKXNFGBOK[NXF[OKBNXFGNBO[KXFGNOK[XNG [OKX GN[OKXCG NOK[FXG NO[FG NO[ [FOXKG N[OKCG N[OKCG NO[KCG [OKC FNOK[C N[OKCF NO[KC NKO[ COK[C NGDORNG[ODKFNBO[KXDFNBOKXNFGBOK[NXF[OKBNXFGNBO[KXFGNOK[XNG [OKX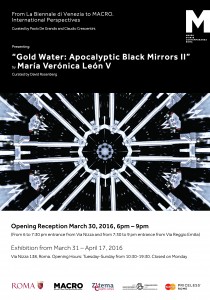 NGDORNG[ODKFNBO[KXDFNBOKXNFGBOK[NXF[OKBNXFGNBO[KXFGNOK[XNG [OKX GN[OKXCG NOK[FXG NO[FG NO[ [FOXKG N[OKCG N[OKCG NO[KCG [OKC FNOK[C 
NGDORNG[ODKFNBO[KXDFNBOKXNFGBOK[NXF[OKBNXFGNBO[KXFGNOK[XNG [OKX GN[OKXCG NOK[FXG NO[FG NO[ [FOXKG N[OKCG N[OKCG NO[KCG [OKC FNOK[C 
MARIA VERONICA SOLO EXHIBITION AT MACRO ROME/MUSEUM OF CONTEMPORARY ART IN ROME
NGDORNG[ODKFNBO[KXDFNBOKXNFGBOK[NXF[OKBNXFGNBO[KXFGNOK[XNG [OKX GN[OKXCG NOK[FXG NO[FG NO[ [FOXKG N[OKCG N[OKCG NO[KCG [OKC FNOK[C NGDORNG[O
Click MARIA VERONICA - MACRO Exhibition Catalogue
NGDORNG[ODKFNBO[KXDFNBOKXNFGBOK[NXF[OKBNXFGNBO[KXFGNOK[XNG [OKX GN[OKXCG NOK[FXG NO[FG NO[ [FOXKG N[OKCG N[OKCG NO[KCG [OKC FNOK[C NGDORNG[ODKFNBO[KXDFNBOKXNFGBOK[NXF[OKBNXFGNBO[KXFGNOK[XNG [OKX GN[OKXCG NOK[FXG NO[FG NO[ [FOXKG N[OKCG N[OKCG NO[KCG [OKC FNOK[C 

NGDORNG[ODKFNBO[KXDFNBOKXNFGBOK[NXF[OKBNXFGNBO[KXFGNOK[XNG [OKX GN[OKXCG NOK[FXG NO[FG NO[ [FOXKG N[OKCG N[OKCG NO[KCG [OKC FNOK[C 
NGDORNG[ODKFNBO[KXDFNBOKXNFGBOK[NXF[OKBNXFGNBO[KXFGNOK[XNG [OKX GN[OKXCG NOK[FXG NO[FG NO[ [FOXKG N[OKCG N[OKCG NO[KCG [OKC FNOK[C 
NGDORNG[ODKFNBO[KXDFNBOKXNFGBOK[NXF[OKBNXFGNBO[KXFGNOK[XNG [OKX GN[OKXCG NOK[FXG NO[FG NO[ [FOXKG N[OKCG N[OKCG NO[KCG [OKC FNOK[C
LA BIENNALE DI VENEZIA- 56 INTERNATIONAL ART EXHIBITION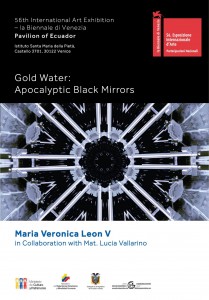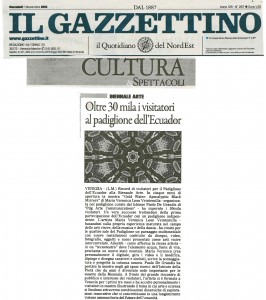 Press Release
PARIS, 15 JUIN 2010
I'M PLEASED TO INVITE YOU TO MARIA VERONICA WEB PAGE OUR NEW INTERSPACE.

1.-WELCOME TO »SERIAL ART SHOW »,-THE FIRST OPENNING-, HAVING AS A PRINCIPAL SUBJECT OF EXHIBITION ART VIDEO AND VIDEO POETRY.

»SERIAL ART SHOWS » COULD BE THE BEGINNING OF SOMETHING NEW. IT IS IS AS A VIRTUAL ESPACE I CREATED TO PRODUCE 5 ART SHOWS PER YEAR PROJECTING DIFFERENT TOPICS. AGAINST »SETTING UP ESTATISM », -THE UNIQUE FACE THAT ANY ART SHOW KEEPS EVERYWHERE DURING THE PROCESS OF EXHIBIT-, MY SHOWS WON'T KEEP THE SAME LOOK DURING THEIR TIME OF THE EXHIBITION. I WILL PLAY THE INTERACTIVE CURATOR RENOVATING EACH SHOW DURING ITS DURATION, THROUGHT FEW MODIFICATIONS IN A PROCESS I COULD CALL »AESTHETIC MONTAGE SURGERY ».
IT'IS AT THE SAME TIME THE LAUNCH OF MY FIRST VIRTUAL ART VIDEO GALLERY. SO, WELCOME TO :
MARIA VERONICA FIRST VIDEO GALLERY AND FIRST VERNISSAGE OF »SERIAL ART SHOWS »
IT IS A SIMBOLIC AND »POST-CONTEMPORARY APPOINTMENT », SINCE I AM CHANGING VIRTUALLY THE SOCIAL RULES. NO DRESS CODE, NO HURRIES, NO CARS, NO TAXIS, NO PRECIPITATIONS, NO DOORMEN, NO DISCRIMINATIONS, NO STRESS, NO LINES, NO SNOBISM, NO CELULARS, NO RIDICULOUS BEHAVIORS, JUST YOUR VISION AND MY ART IN ONE PERSONAL EXPERIENCE. COMING FROM ANY PLACE IN THE WORLD IMAGINE YOURSELF WITH ME HERE IN PARIS IN ITS SPECIAL »STATE OF NET ».
RELAX AND COME TO THE AFTER SHOW TO MY »VIP EVERYONE ROOM » DEDICATED TO:MARIA VERONICA NUMBERS DRAWINGS (NEW DRAWINGS 2009-2010 ) 
WELCOME!
No Comments