M A R I A   V E R O N I C A
M A R I A   V E R O N I C A
 

P  E  R  F  O  R  M  A  N  C  E
P  E  R  F  O  R  M  A  N  C  E
T     o     d     a     y . . .


P  E  R  F  O  R  M  A  N  C  E



P  E  R  F  O  R  M  A  N  C  E
M A R I A  V E R O N I C A   L I V E S   A N D   W O R K S   C U R R E N T L Y   I N   D U B A I


P  E  R  F  O  R  M  A  N  C  E
P  E  R  F  O  R  M  A  N  C  E




U  N  I  T  E  D    A  R  A  B    E  M  I  R  A  T  E  S
P  E  R  F  O  R  M  A  N  C  E
P  E  R  F  O  R  M  A  N  C  E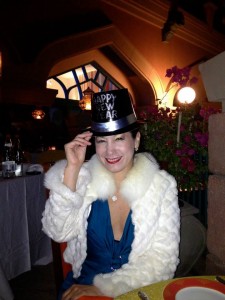 P  E  R  F  O  R  M  A  N  C  E
P  E  R  F  O  R  M  A  N  C  E
She has been represented by Cube Gallery Arts, DIFC (Dubai International Financial Center)
P  E  R  F  O  R  M  A  N  C  E
P  E  R  F  O  R  M  A  N  C  E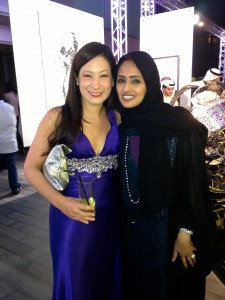 P  E  R  F  O  R  M  A  N  C  E
Safa Al Hamed, Cube Arts and The Empty Quarter Gallery owner in Dubai
P  E  R  F  O  R  M  A  N  C  E
M  A  R  I  A     V  E  R  O  N  I  C  A


P  E  R  F  O  R  M  A  N  C  E



V i s u a l   A r t i s t
G u a y a q u i l - P a r i s - D u b a i




P  E  R  F  O  R  M  A  N  C  E



 P  E  R  F  O  R  M  A  N  C  E

María Verónica León is a pluri-disciplinary artist born in 1971 in Guayaquil, Ecuador. From 1998 to 2013 she lived and worked in Paris, where she became the first contemporary female artist from Ecuador exhibiting in a museum in of the city of Paris, Le Petit Palais, Musée des Beaux Arts de Paris, 2008. She was also invited for a solo exhibition at the Galliera Museum, 2006 and selected by the Department of Cultural Affairs of Paris to be part of the "Nuit Blanche", Maria Veronica exhibited at the Guangzhou International Art Fair, China; Aragones Castle of Otranto Lecce 2008; at Thetis, Venice, 2010; Espace Beaujon Paris; Plaza Athenee Paris, 2011; Art Brussels, Belgium; Chapiteau de Fontvielle Monte Carlo 2012; Metropolitan Museum Quito 2013; MAAC Contemporary Art Museum, Guayaquil 2005; Theatre de la Ville, Paris, 2002; Bill Tornade Paris; Sylvie Rielle Paris, 2000; Galerie de Nesle Paris 1999, Havana Biennial, Cuba 1997; La Galeria Quito, 1997; Art Forum Gallery, 1996; Quebec International Snow Sculpture Festival, Canada; British Council Quito, 1995. In 2007 she was invited to be part of the 52nd International Art Exhibition - La Biennale di Venezia, at the Latin-American Pavilion (IILA); and in 2015 at 56th International Art Exhibition - La Biennale di Venezia as the official representative of Ecuador in its first Independent National Pavilion, under the titled "Gold Water: Apocalyptic Black Mirrors". This record-breaking participation was supported by the Culture and Heritage Ministry of Ecuador, the Embassy of Ecuador in Rome and the Ministry of Foreign Affairs and Human Mobility of Ecuador. Later in 2016 she exhibited at MACRO Museo d'Arte Contemporanea Roma, Italy, where she became the first Ecuadorian artist to have a solo show in Rome; and in 2017 she exhibited at Katara, Doha, under the patronage of Katara and the Embassy of Ecuador in Doha. She is a relevant artist for Ecuadorian Art History and one of today most dynamic artists from Latin America.

From her early years María Verónica has shown her extraordinary talent in drawing, painting, portraiture and self-portraiture. She made portraits of prominent figures like Bjork, Isabelle Adjani, Pina Bausch, Dominique Mercy, Julie Stanzak, Helena Pikon, Placido Domingo, Bill Clinton, HH Sheikh Mohammed bin Rashid Al Maktoum, HH Sheikha Moza bint Nasser, Dr Hani and Nancy Sakla and diverse Ecuadorian, Latin American, European and Middle Eastern personalities.

In 2014 she set up in Dubai where she works now and became the first artist from Latin America represented by a gallery from the Emirates, Cube Arts Gallery, Dubai 2014, her first solo show in this gallery was the first one of an artist from Latin America in the Emirates. Today as a multidisciplinary artist she works with a variety of techniques: drawing, painting, printmaking, video art, video installation, video-poetry, digital books, performance and digital photography. Her life and avant-garde work make her a leading figure in the international contemporary art scene.

In Ecuador she worked with "La Galeria" in Quito (1997) and Madeleine Hollaender in Guayaquil (1995-1997). In 1996 Guayasamin invited her to collaborate with him in murals paintings for "La Capilla del Hombre" in Quito. She attended the School of Fine Arts, Central University in Quito, Painting and Printing specialization, where she was also Dean Assistant of Printing Department.

P  E  R  F  O  R  M  A  N  C  E
P  E  R  F  O  R  M  A  N  C  E
P  E  R  F  O  R  M  A  N  C  E
Y   e    s    t    e    r    d    a    y   .  .  .
P  E  R  F  O  R  M  A  N  C  E
P  E  R  F  O  R  M  A  N  C  E
1  9  9  1   -   1  9  9  6


P  E  R  F  O  R  M  A  N  C  E



School of Fine Arts, Central University in Quito, Ecuador, specialization Painting and Printing


P  E  R  F  O  R  M  A  N  C  E
                            1  9  9  4   -   1  9  9  6 


P  E  R  F  O  R  M  A  N  C  E


Dean Assistant of Printing Department at School of Fine Arts, Quito Central University, Ecuador


 g'lkdjr'lgdjf'lhjf'tlmh'lgnh'lf/tmnh'ol;gl/mdsf'/l.hnfkldbglkdrng;lh.fthvhfjasgf;dguydfuwydvjhwbdisahpocxjndkjbvjfbjlgmb;,.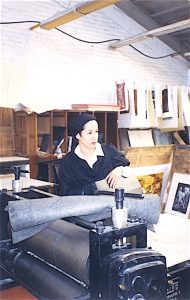 P  E  R  F  O  R  M  A  N  C  E
P  E  R  F  O  R  M  A  N  C  E
P  E  R  F  O  R  M  A  N  C  E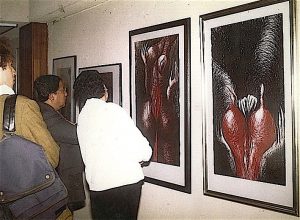 P  E  R  F  O  R  M  A  N  C  E
P  E  R  F  O  R  M  A  N  C  E
P  E  R  F  O  R  M  A  N  C  E
P  E  R  F  O  R  M  A  N  C  E
1  9  9  6   -   1  9  9  7 


P  E  R  F  O  R  M  A  N  C  E



Maria Veronica works with Guayasamin in Mural painting for "La Capilla del Hombre", Quito
P  E  R  F  O  R  M  A  N  C  E
P  E  R  F  O  R  M  A  N  C  E
P  E  R  F  O  R  M  A  N  C  E
P  E  R  F  O  R  M  A  N  C  E
P  E  R  F  O  R  M  A  N  C  E
P  E  R  F  O  R  M  A  N  C  E
1  9  9  7


P  E  R  F  O  R  M  A  N  C  E




She works with "La Galeria" in Quito and Madeleine Hollaender Gallery in Guayaquil, Ecuador
P  E  R  F  O  R  M  A  N  C  E 
P  E  R  F  O  R  M  A  N  C  E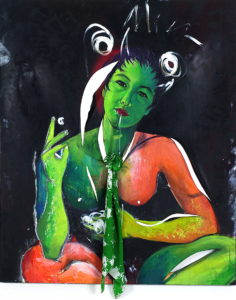 P  E  R  F  O  R  M  A  N  C  E
P  E  R  F  O  R  M  A  N  C  E
P  E  R  F  O  R  M  A  N  C  E
P  E  R  F  O  R  M  A  N  C  E
P  E  R  F  O  R  M  A  N  C  E

P  E  R  F  O  R  M  A  N  C  E
 La Galeria Quito 1998

Galerists Betty Wappenstein and Maria Elena Machuca
P  E  R  F  O  R  M  A  N  C  E
P  E  R  F  O  R  M  A  N  C  E
1  9  9  8   -   2  0  1  3 


P  E  R  F  O  R  M  A  N  C  E



She moved to Paris, where she lives and works as a multidisciplinary artist in different medias: 
Drawing, Painting, Portrait, Art Video, Video Poetry, Multimedia Installation, Performance 
and Photography 
P  E  R  F  O  R  M  A  N  C  E
P  E  R  F  O  R  M  A  N  C  E

P  E  R  F  O  R  M  A  N  C  E
P  E  R  F  O  R  M  A  N  C  E
P  E  R  F  O  R  M  A  N  C  E
P  E  R  F  O  R  M  A  N  C  E
P  E  R  F  O  R  M  A  N  C  E

P  E  R  F  O  R  M  A  N  C  E
Ambassador of Ecuador in Paris, Juan Cueva Jaramillo  1 9 9 8
P  E  R  F  O  R  M  A  N  C  E
P  E  R  F  O  R  M  A  N  C  E
P  E  R  F  O  R  M  A  N  C  E
P  E  R  F  O  R  M  A  N  C  E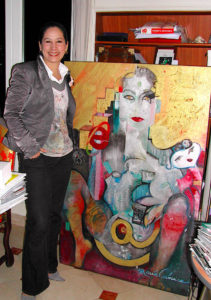 P  E  R  F  O  R  M  A  N  C  E
Internet Goddess, Oil on Canvas, Paris 2oo1
P  E  R  F  O  R  M  A  N  C  E
P  E  R  F  O  R  M  A  N  C  E
P  E  R  F  O  R  M  A  N  C  E
P  E  R  F  O  R  M  A  N  C  E

P  E  R  F  O  R  M  A  N  C  E
Artists, Members of Unicef France and Commissaire Prisseur Pierre Cornette de Saint Cyr, Petit Palais Paris 2oo8
P  E  R  F  O  R  M  A  N  C  E

P  E  R  F  O  R  M  A  N  C  E
P  E  R  F  O  R  M  A  N  C  E
P  E  R  F  O  R  M  A  N  C  E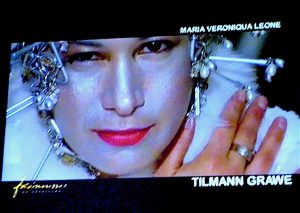 P  E  R  F  O  R  M  A  N  C  E
P  E  R  F  O  R  M  A  N  C  E
P  E  R  F  O  R  M  A  N  C  E
[FG NO[ [FOXKG N[OKCG N[OKCG NO[KCG [OKC FNOK[CNGDORNG[ODKFNBO[KXDFNBOKXNFGBOK[




 2  0  1  4   -   2  0  1  8


 


In 2O14 Maria Veronica set up in Dubai, UAE 
where she has been represented by Cube Gallery Arts, DIFC (Dubai International Financial Center)

P  E  R  F  O  R  M  A  N  C  E
P  E  R  F  O  R  M  A  N  C  E
P  E  R  F  O  R  M  A  N  C  E
P  E  R  F  O  R  M  A  N  C  E
P  E  R  F  O  R  M  A  N  C  E
P  E  R  F  O  R  M  A  N  C  E
P  E  R  F  O  R  M  A  N  C  E
P  E  R  F  O  R  M  A  N  C  E

P  E  R  F  O  R  M  A  N  C  E
P  E  R  F  O  R  M  A  N  C  E
P  E  R  F  O  R  M  A  N  C  E
No Comments